BIS MBISS GCHG Carosel V Epic Saturday Night Special WAC – CGC
Liberty defines the Doberman standard.  Liberty is compact, powerful, determined, loyal, energetic, watchful and fearless. Liberty has the Eyes of an Eagle and a personality to match. Liberty is out of Lucia's first litter.
Liberty, is named for Patriotism & Love of America.  Liberty's trademark flame stands for what the United States was built on: Individual Freedom, Independence & our Constitution.   
Liberty has a presence that is unmatched with every step she takes in the ring. Her conformation proudly represents our Standard: Square, Compact, Powerful, Determined & Fearless. Liberty has a stunning head along with the "Eyes of an Eagle". 
Liberty achieved some incredible accomplishments while being campaigned as a special in 2019 & 2021. **2020 campaign was suspended due to Covid.  
Best in Show Winner

2021 Best of Breed Winner Morris & Essex Kennel Club

Multiple Best in Specialty Show Winner

Multiple Group Winner

#1 AKC Doberman Pinscher Bitch – #3 All Breed Doberman 1/1/2020 thru Sept. 2020

#1 AKC Doberman Pinscher Bitch – #2 All Breed Doberman January 2022 – Retired

2022 #7 DPCA Doberman & 2019 #9 DPCA Doberman
Liberty's contributions to the breed are far from complete. Liberty is a Champion & Best in Specialty Show producer. Liberty is the Dam of the 2022 Grand Maturity Winner – Freedom. Liberty is the Dam of 4 Champions from her first Litter in 2020. On Memorial Day 2022, Epic Dobermans announced the successful breeding of Ripcord & Liberty. We are excited to watch Liberty step back into the show ring at our 2022 National while watching her puppies be showcased at the 2022 Maturity & the 2023 Futurity.  The theme of Liberty's Litter, naturally, is Patriotism.
We will be forever grateful to Amy Tourond for Liberty's success.
Thank you to all the Judges that recognized our beautiful girl & for all those who cheered for her.
Liberty 2022 DPCA National & 2 Time Top 20 Finalist Retirement Pictures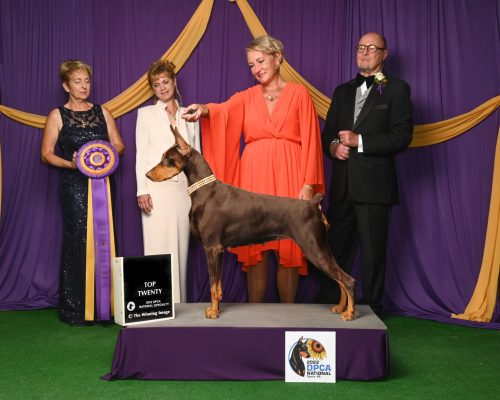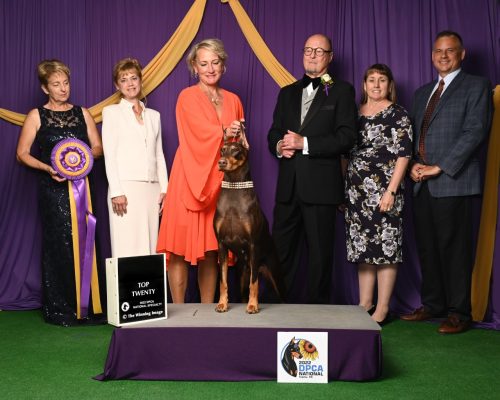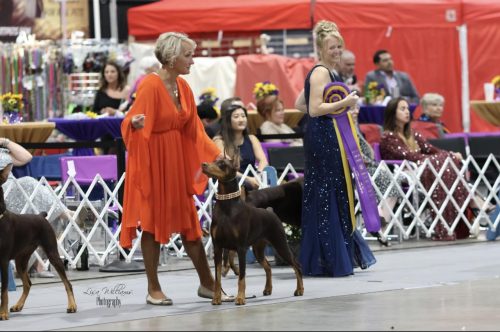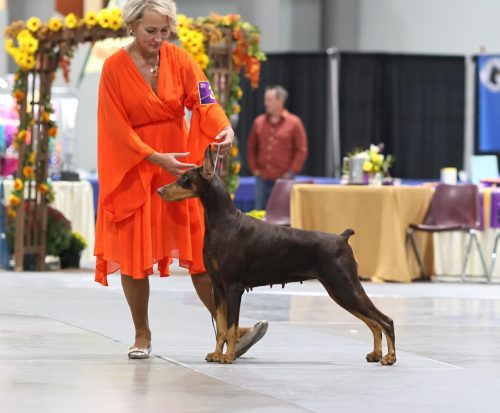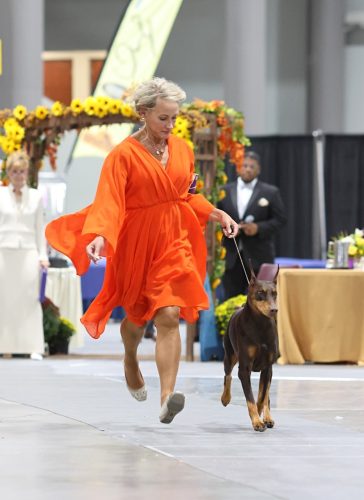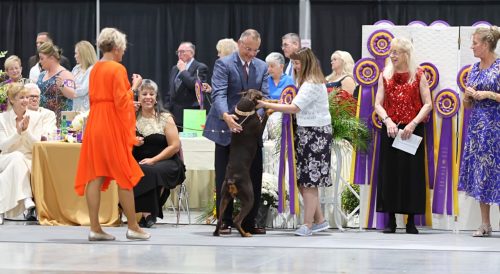 Liberty Retired as Americas #1 Doberman Bitch #2 All Breed 2022 
January 2022 Canine Chronical & Dog News Stats
Liberty is America's #1 Doberman Bitch 2020  
             ( 1/1/2020 thru 9/2020 YTD Canine Chronical Stats)
Puppies Planned Summer 2022 – See Expected Litter Tab  )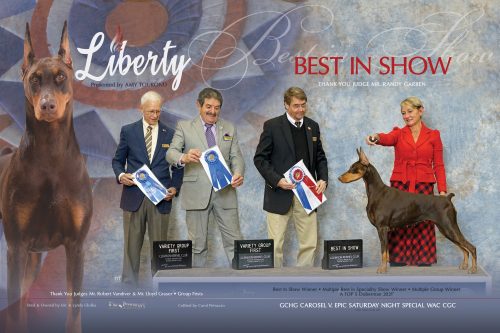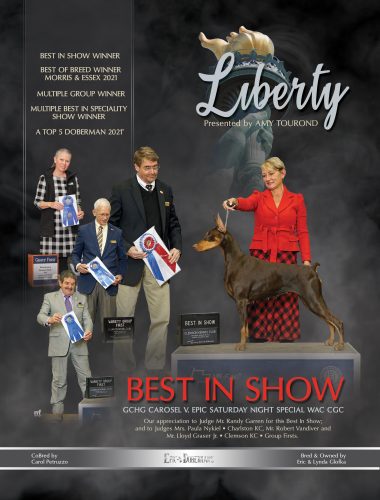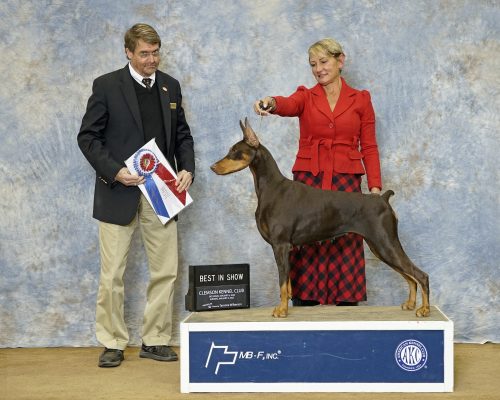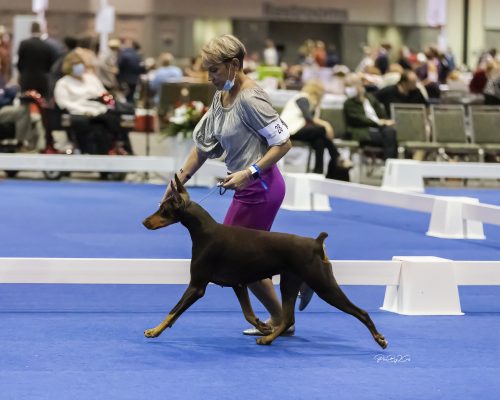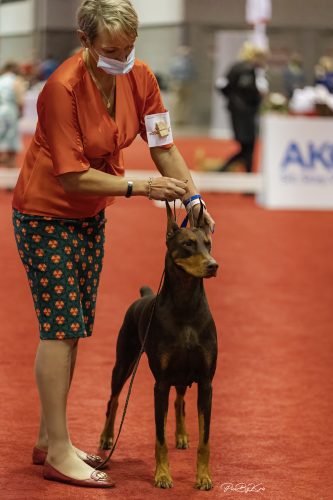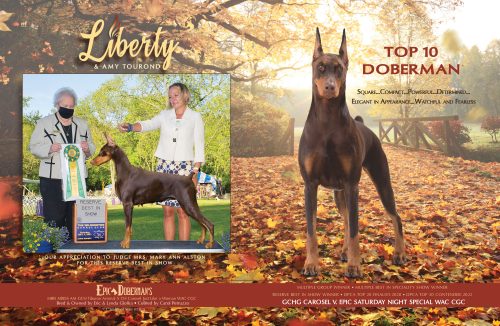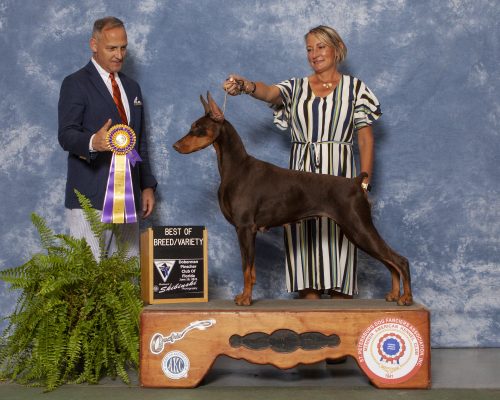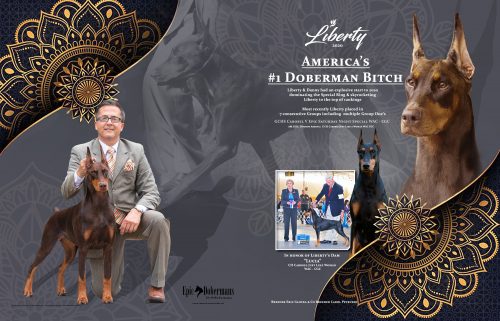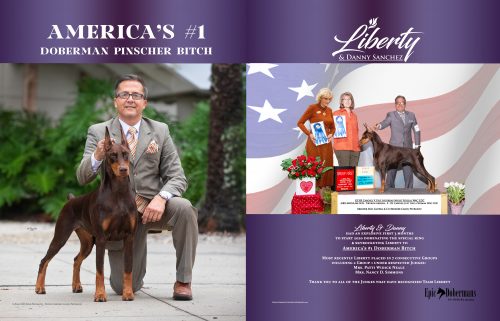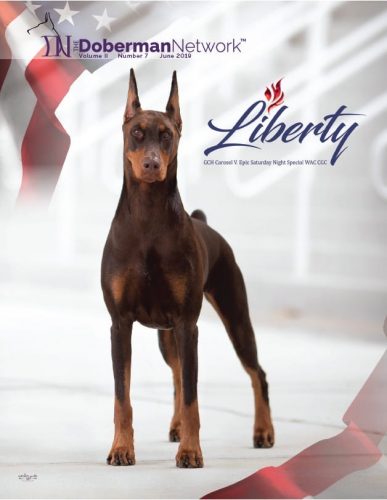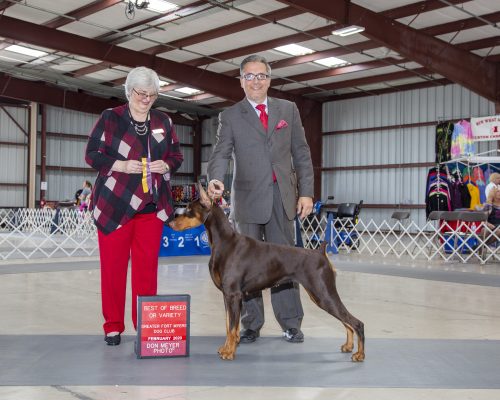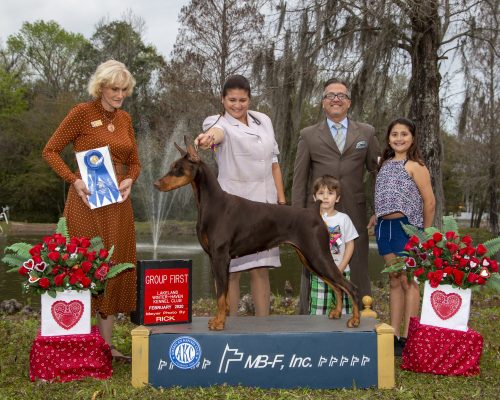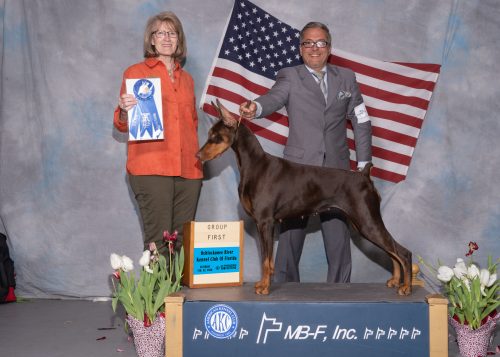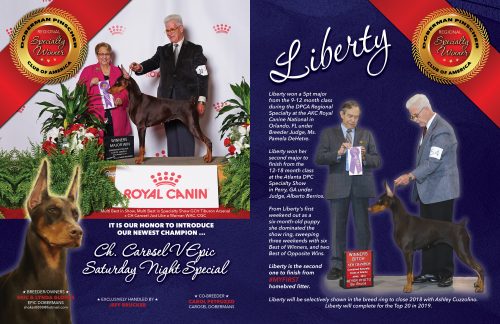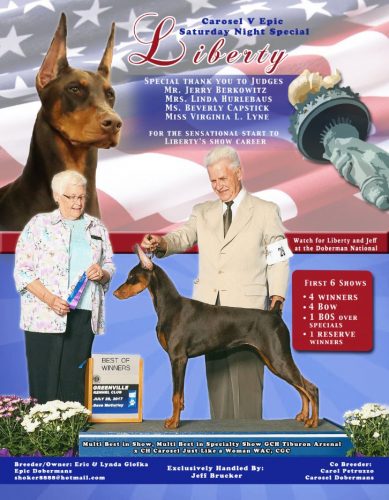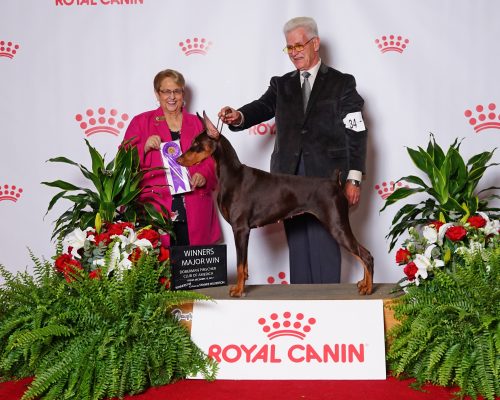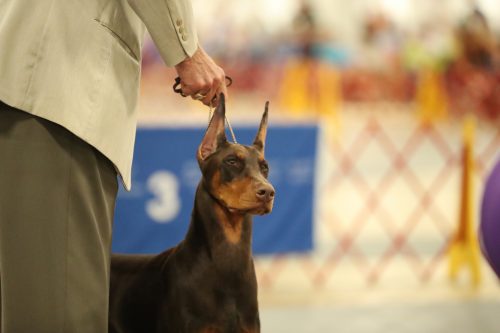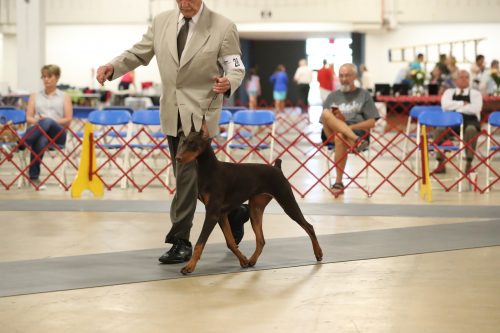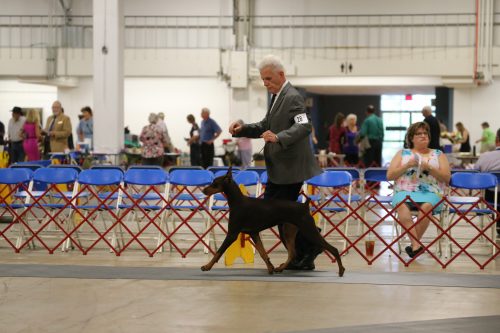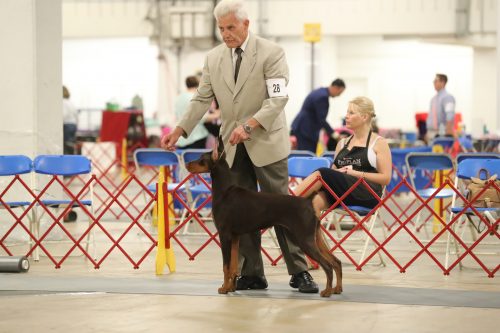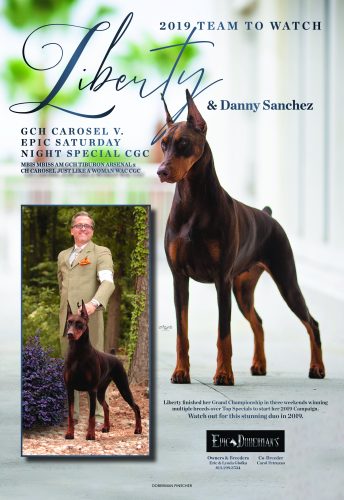 Liberty finished her Championship with two Regional Specialty Majors.
Liberty won the Atlanta DPCA Specialty Show in April 2018 under Judge Albert Berrios. This comes just after Liberty's 5pt Major during the 2017 DPCA Regional Specialty at the Royal Canin National Dog Show under breeder Judge Pamela DeHetre.
From Liberty's first weekend out as a 6 month old puppy she dominated the show ring, sweeping three weekends with six Best of Winners and two Best of Opposite Wins over multiple specials.
Liberty became a Grand Champion in 3 weekends to start 2019 by winning multiple breeds over top 20 specials. We look forward to Liberty's 2019 Campaign
Liberty will finish 2019 as the #9 Doberman in the US and be a Top 20 Contender.
To Start 2020 Liberty is Now Americas #1 Doberman Bitch – We would not be more proud of our beautiful girl.
Liberty was bred by Eric Glofka of Epic Dobermans & Carol Petruzzo of Carosel Dobermans.